Artist, Delma Tayer, Founding Member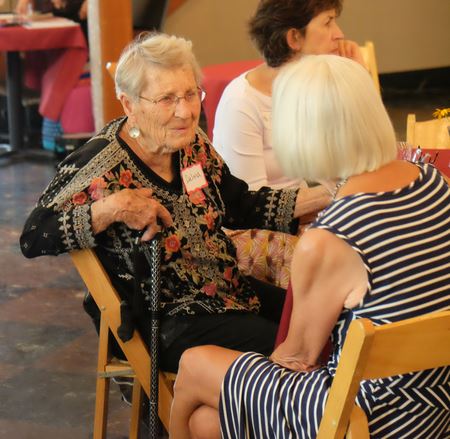 The Yakima and Selah Neighbors' Network (YSNN) promotes new ways to navigate the challenges and opportunities of aging by creating programs, friendships and services that support independence in our homes and connection to our community.
Our Vision
To build and sustain a community where neighbors engage with and support one another through the transitions of aging.
Our Values
Inclusiveness  – We accept members and volunteers regardless of their age, gender, sexual orientation, race, financial status, or spiritual beliefs and treat every person with respect, dignity and kindness.
Accountability – We work to provide a safe environment for our members and volunteers. We operate responsibly, recognize the limitations of our mission, and hold ourselves accountable as we carry it out. We work with individuals and organizations in our community to strengthen our Network and reduce duplicated efforts.
Compassion and Connection – We embrace each person, regardless of their current situation or past, knowing that everyone deserves understanding and patience. We believe in building a Network where our members may find meaningful relationships. We consider ourselves a community of giving and receiving and strive to provide ways in which people may contribute and connect.
Openness – We value diverse backgrounds and ideas, and we carefully consider them to find new ways to benefit our members and volunteers.
Appreciation – We are grateful to our community. Without the dedication of our volunteers, members, and supporters, we would not be able to fulfill our mission.  We depend on local donors and appreciate their support as a measure of their respect for the Village concept and our work in carrying it out.  We appreciate our volunteers, train them well, and listen to their needs and suggestions.
Model
Yakima & Selah Neighbors' Network is a member of the Village to Village Network, a national organization that helps villages by providing expert guidance, resources, and support. If you live outside the greater Yakima and Selah areas, please visit www.vtnetwork.org to find a village near you.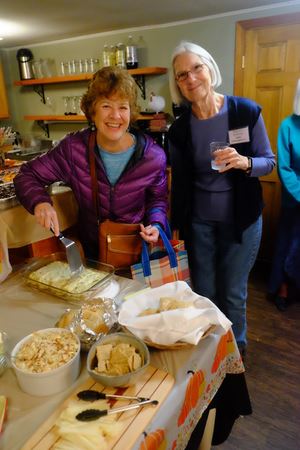 Board of Directors and Staff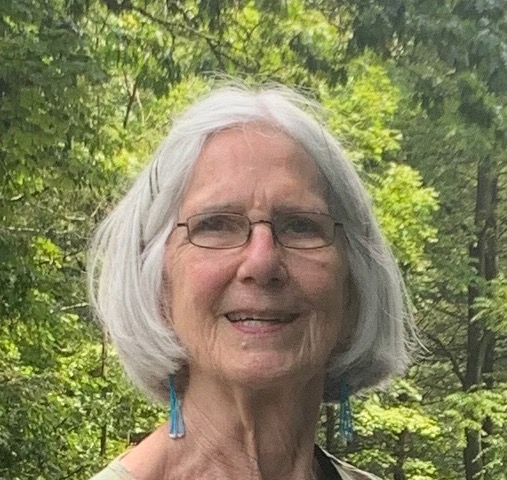 Mary Lou Rozdilsky, Board President
Mary Lou retired as Dean of Arts and Sciences from Yakima Valley Community College in 2006.  She served on the Larson Gallery Guild Board where she organized the Tour of Artists' Homes and Studios for several years and later was a docent for the Cowiche Canyon Conservancy and helped with butterfly-tagging.  She loves her Yakima neighborhood and the Central Washington landscape – as a gardener, hiker and an artist—she appreciates the generous support the community has given our Neighbors' Network.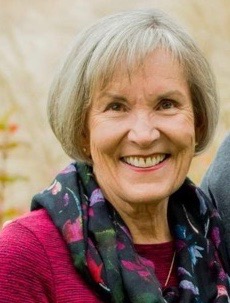 Barb Heinzen, Board Vice-President
Barb is a retired Physical Therapist with a passion for helping folks achieve their highest level of function. She has been with YSNN since the beginning and is now the Board Vice-President and co-chairs the Membership and Volunteer Committee. Barb strongly believes in the mission and vision of YSNN and that the challenges of aging are best met within a forward-looking supportive community.  Barb is married to her husband Joel and has three grown children and four young grandchildren. Her hobbies include hiking, golfing and quilting.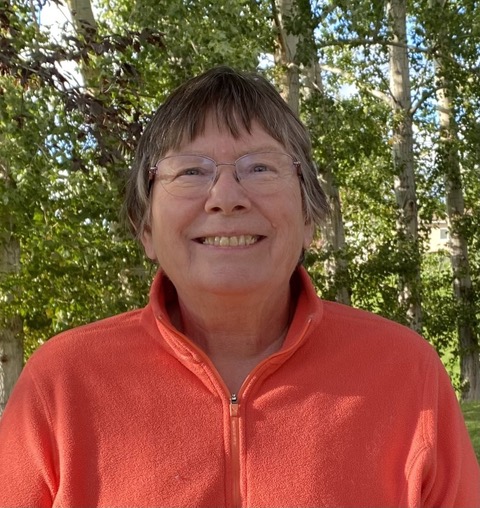 Becky Johnson, Board Secretary
Becky has been a lifelong resident of the Yakima/Selah area. She is married to Ron, a retired City of Yakima Firefighter, and has two adult daughters and two grandsons. She retired from the Washington State Department of Ecology having worked with the superior court judge on the recently completed Yakima Basin Adjudication.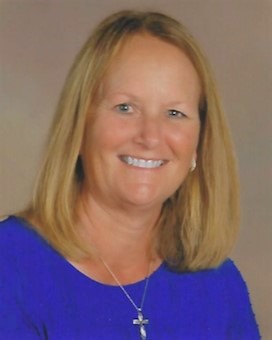 Janet Doty, Board Treasurer
Janet was a Certified Public Accountant (CPA) for over 25 years with a regional accounting firm in Yakima and was the accountant for her family orchard for several years. Janet is married to Doug and has two grown children. She is a Deacon at Grace of Christ Church. In her spare time, Janet enjoys hiking, golf, jigsaw puzzles, and playing with their two dogs.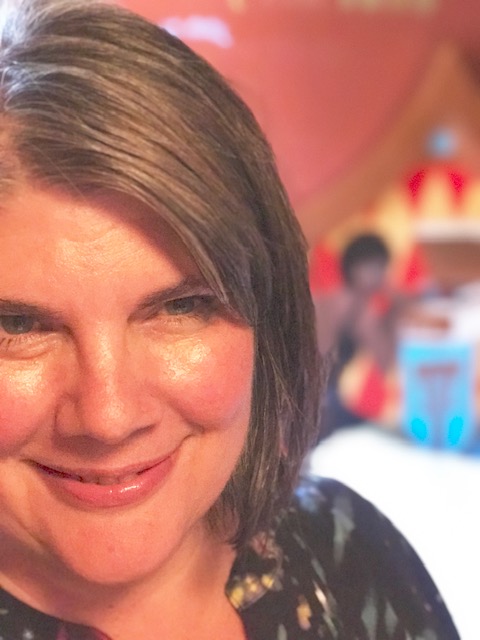 Chrissy Schott, Program Manager
Chrissy graduated from the Art Institute of Seattle in the midst of the Seattle area music scene in the early 90's and experienced an exciting career in the field. Changing gears, Chrissy found serving older adults as one of the most important transitions and joys. After 25 years in Seattle Chrissy came back to Yakima. Chrissy's father lives with her and her mother lives nearby. Chrissy enjoys walks, swimming and singing in the Yakima Symphony Choir.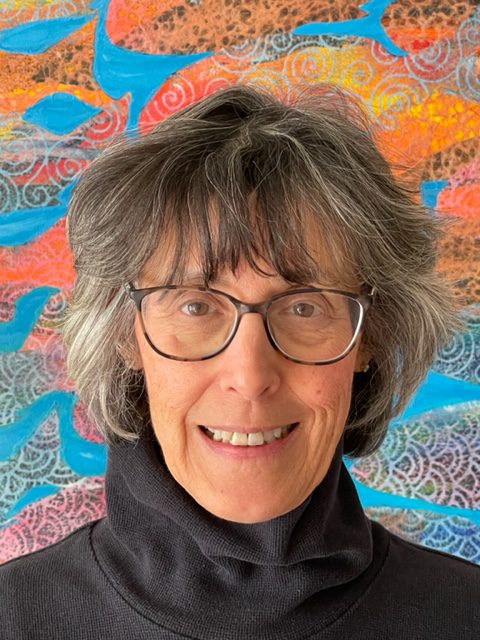 Susie Lattomus, Board Member at Large
Susie is a retired (2014) RN, BSN. Her first career is in Natural Resource management, mostly with the US Forest Service. She also spent several years in the fruit industry. She had her mother living with her for 17 years, so she could observe firsthand the needs and decline of an elderly person. For fun, she enjoys hiking and outdoor activities, music concerts, friends, and eating.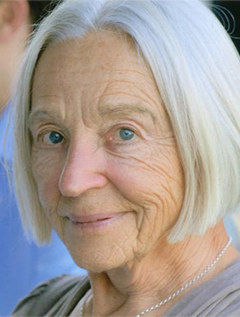 Inga Wiehl- Board Member at Large
Inga received a scholarship from the University of Washington. She left home in Copenhagen and arrived in Seattle where she completed her Master's degree in the course of a year. With a renewal of her scholarship, she went on to study for her PhD in Comparative Literature and received her doctorate after completing her dissertation. Arriving in this country without her family has taught her to rely on her friends and, she hopes, to be a friend herself. She brings that experience to the Neighbors' Network.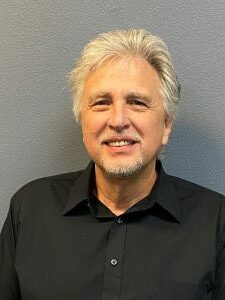 Jeff Honeycutt- Board Member at Large
Jeff is a retired federal employee, with most of his 32 years spent serving as a community resource manager for several VA medical centers across the country. Originally from Seattle, he and his wife, Rise', moved to Yakima in late 2020. Jeff found YSNN in search of volunteer opportunities and is excited to have become a new Board member. In addition to his volunteer work, Jeff enjoys hiking, golf, music, and community theater.
Thank You to Our Sponsors!
We appreciate our sponsors and every one of the grants we have received. Thank you for supporting our members and volunteers!
Contact Us
Ask a question or get in touch using the form below.
P.O. Box 11691, Yakima, WA 98909